I had a fantastic time playing at a Christmas Luncheon for the GM Retirees at the Atlanta Athletic Club last week.
I had never been to AAC before, and the decor was lovely, both outside …
… and inside!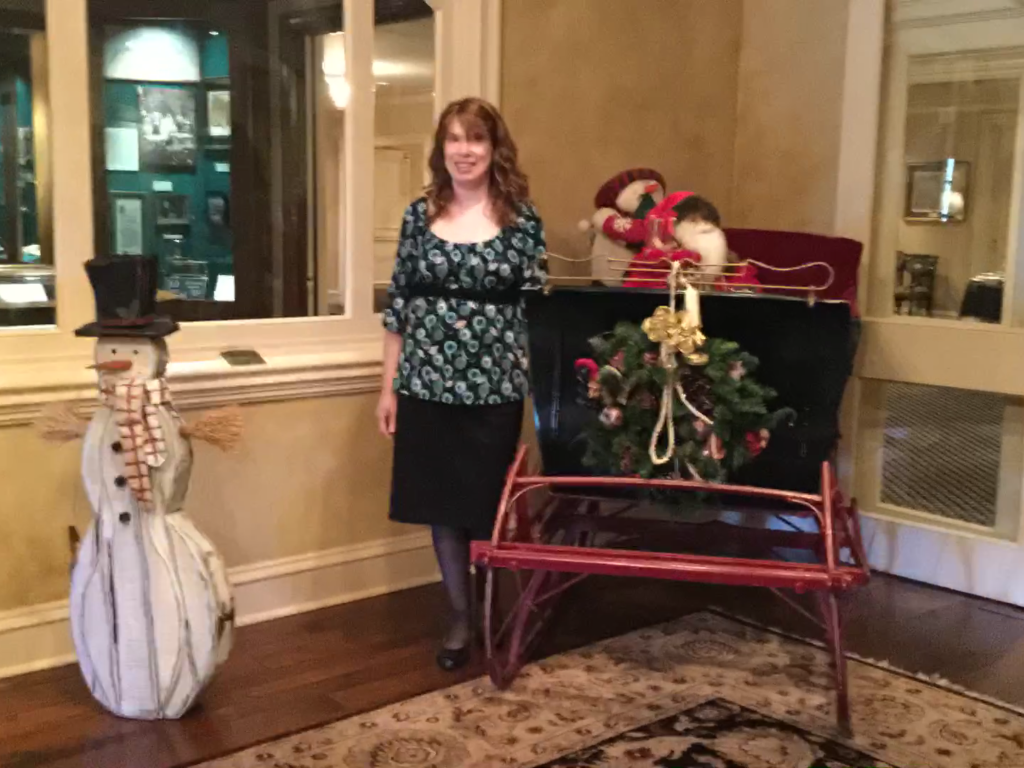 I could tell this was a crowd that was definitely "keeping Christ in their Christmas," so I included some less-common religious Christmas songs like "While Shepherds Watched Their Flock,"  "I Heard the Bells on Christmas Day," and "I Saw Three Ships."
I mixed the Christmas songs up with some standards as well — songs like "Somewhere Over the Rainbow" and "New York, New York."
This was a really fun crowd. During lunch, they had a Table Trivia Contest (ie, How does Good King Wenceslas like his pizza? And how many total gifts did the True Love receive when all was said and done?)
Then after lunch, they did a few singalongs tunes, including each table being assigned a "Day of Christmas" and having to stand each time they sang their line. (The music teacher in me enjoyed both these activities!)
I had promised in my last Christmas party post to include some of my favorite Christmas songs. Off the top of my head, and in no particular order, here they are:
Rockin Around the Christmas Tree
O Holy Night
The Christmas Song (aka "Chestnuts Roasting on an Open Fire")
Jingle Bell Rock
Let it Snow
Winter Wonderland
"Skating" and "Christmas Time is Here" from Charlie Brown Christmas
Little Drummer Boy
This is probably my last post before Christmas.
Merry Christmas, Happy Hannukah, Seasons Greetings — and stay warm! 🙂
Did you Enjoy this Post?
Stay up-to-date with me and my adventures as I travel around Atlanta providing beautiful, fun music!
Just enter your name and email below: