The first time I met DJ Tod Peavy was when I was driving to a wedding venue I had never been to before. It was a Friday afternoon, the traffic on I-285 was absolutely ungodly, and it took me a full thirty-five minutes longer to get there than I had anticipated.
I parked my car and went flying into the venue like a maniac, and was immediately greeted by the DJ telling me, "Don't panic. A few of the guests are running a little late and everything is behind schedule."
************
The second time I met DJ Tod was at Kaley and Alex's Lake Lanier wedding (where I arrived in plenty of time and was completely calm and collected, thank you very much.)
After the ceremony, I went to move my car closer to the building so I could load my equipment, and as I pulled up to the curb, here comes DJ Tod, who had not only loaded up all my equipment onto his dolly, but also hauled it right to the curb and helped me pile it into my van.
So you can see why so many people like DJ Tod, and what a great guy he is to work with.
He's also well-known for his Newlywed Game; which I've never had the pleasure to witness (sadly, wedding pianists often miss out of the fun of the reception) but which look like a ton of fun.
If you look at some of DJ Tod's reviews on Wedding Wire, you'll see two common threads:
1) His weddings are fun;
2) Everyone is included in the fun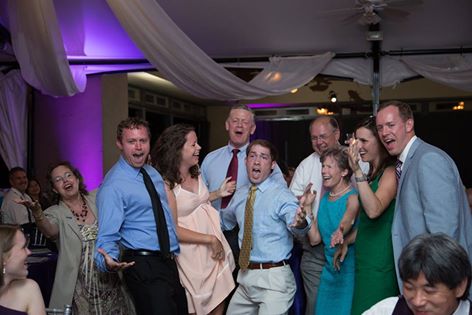 My ninety year old aunt danced the entire night!!! She said it was the best night of her life.
He gets everyone up and dancing, and brings the party to the party! Please, if you are thinking about hiring him, do it!! You and your guests will be talking about your experience because of him, for years to come!
He created an atmosphere of fun and excitement that kept our guests laughing, dancing, and involved the whole night long. People are still talking about the wedding and saying it was one of the best they'd ever been to.
The best part: DJTOD makes sure EVERYBODY gets out of their chair and dances!!! Seriously!! Not anyone can do that. DJTOD makes your wedding FUN.
A big thanks to Glen Wilson from Pixel This Photography for the awesome photos!
Want to learn about other great Atlanta wedding professionals?
If so, be sure to subscribe below so you don't miss any posts! 
Just enter your name and email below: