Welcome to the third question in the Ask the Atlanta Wedding Pianist series!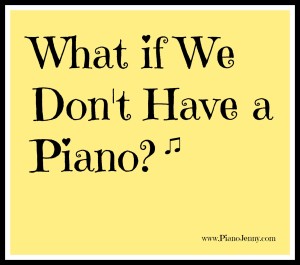 What if you're totally in love with a venue that has no piano, but you're also in love with piano music? Do you have to choose between one or the other?
What if you're planning an outdoor wedding? Can you still enjoy piano music?
What if your event is in a home with no piano — or a piano that's in terrible shape?
Never fear!
Most wedding pianists have their own keyboard they can bring.
In my case, I have a Yamaha Arius Digital Piano that I love, love, love.
Here I am playing for Natalie and Andrew's wedding at Flint Hill in Norcross.
If you're wondering how on earth I get that thing to your wedding — yes, it weighs almost a hundred pounds —  I have two fantastic teenage assistants that I can call on when needed. One of them will come with me and help me set up and tear down. They are both totally awesome, and now that I think about it, maybe I should write a blog post featuring both of them someday.
By the way, it's worth noting that another route you can take is to rent a piano, particularly if it's important for you to have a grand piano at your event, which, sorry, I can't fit in my minivan.
I can help you find a rental if that's what you prefer. Typically piano rentals begin at $300 and can be as much as $650 for a grand. I charge $100 when I bring my digital piano to an event.
I you enjoyed this post, you might also like my ebook, 5 Ways to Add a Personal Touch to Your Wedding. To grab your free copy, just enter your name and email below!