I was delighted when Melissa from Pretty Swell Parties asked me if I could play for Risa and Jared's wedding at The Temple in midtown Atlanta.
I had worked with Melissa before (as well as at Paperlily Photography, who provided all these fantastic photos) at a wedding at Callanwolde, so I knew it would be another great experience.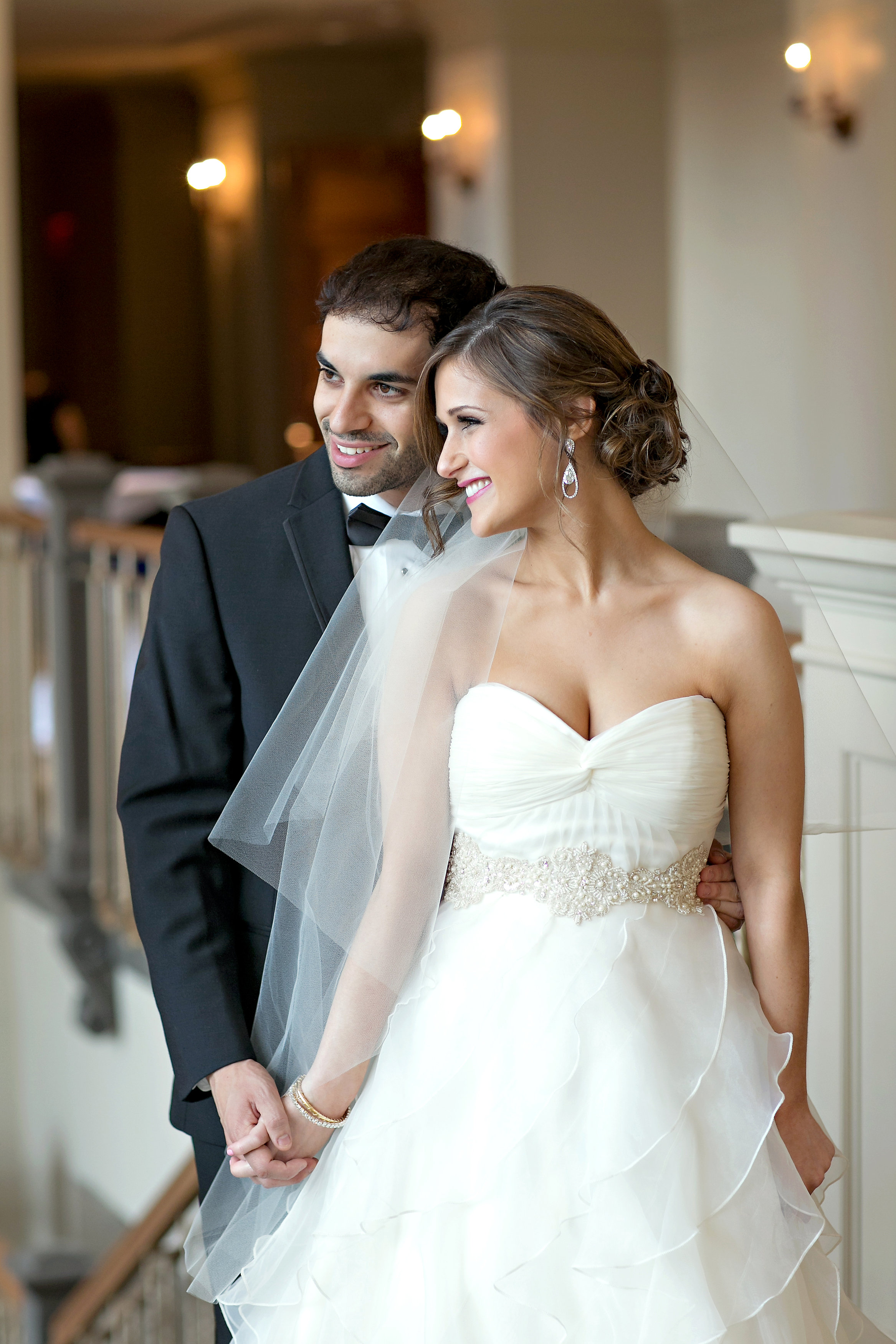 Here are some shots of Risa and Jared together before the ceremony.
I love this shot of Risa with her flower girls!
Instead of simply posting the usual photos, I thought it would be nice to include some information about the Jewish wedding traditions in this post. Keep in mind that I am a Gentile myself, so I write this not as a Jew, but simply as someone who has played for a few Jewish weddings and took the time to do a little research.
So get ready to possibly learn a little something!
When I first arrived, I went to this room in the photo below. I even set up my music at the piano until I realized something didn't seem right.
I was correct — this was not the Chapel where the ceremony would take place, but rather the room where the bride and groom sign the Ketubah (Hebrew for "written thing"), or Jewish marriage contract, before the ceremony.
This is where the ceremony took place.
For the processional, I played Erev Shel Shoshanim, a poetic Hebrew love song which translates to either "Evening of Lillies" or "Evening of Roses."
After the bride comes down the aisle, she circles the groom seven times. Just as the world was created in seven days, she is figuratively building the walls of the couple's new world together. Also, the phrase "when a man takes a wife" is mentioned in The Torah seven times.
The wedding ceremony takes place under the chuppah (canopy), a symbol of the home that the new couple will build together. It is open on all sides as a symbol that visitors will always be welcome.
The ceremony concludes with the groom breaking a glass under his foot. Traditionally, that has been a reminder of the destruction of the temple. However, there is a more modern interpretation that relationships are as fragile as glass and must always be treated with care, love, and respect.
I played "Siman Tov Mazal Tov" for the recessional, which translates to "Good sign/good luck."
My job was finished by this point, but this is a photo from the Hora, or chair dance, during the reception. Strong guests hoist the bride and groom high above the crowd on chairs to the tune of Hava Nagila ("Let Us Rejoice") while family and friends dance around in a circle. Looks pretty fun to me!
If you want to see some more Jewish weddings, check out the other two I've played for:
* Becca and Josh's Wedding at the Georgian Terrace
* Debbie and Martin's Engagement Party and Surprise Wedding