These 18 gold, vintage, and heart-shaped wedding favor boxes are a beautiful way to package small favors and stay within your decoration theme.
If you're planning on wedding favors like Jordan almonds, M&Ms, or salt-water taffy, you'll want an attractive way to package them, and there are a huge variety of favor boxes out there.
Just click on the image for more info!
Vintage Wedding Favor Boxes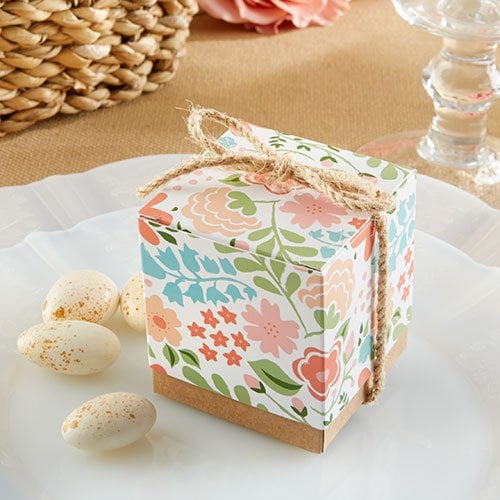 Vintage Floral Favor Boxes
Coral, blue, sage, and pink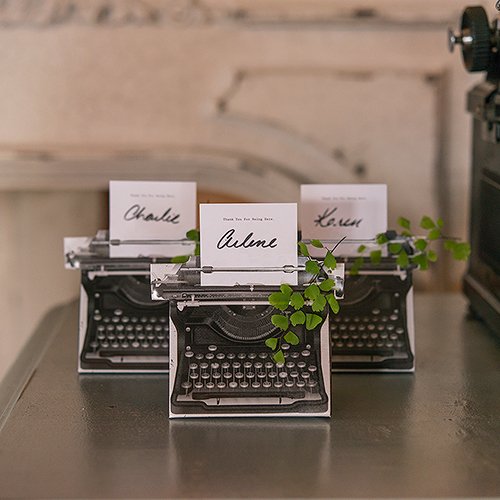 Vintage Typewriter Favor Boxes
Double as place card holders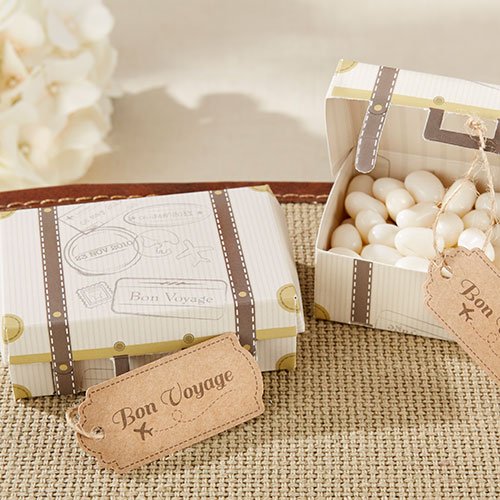 Vintage Suitcase Wedding Favor Boxes
Faux leather strap closures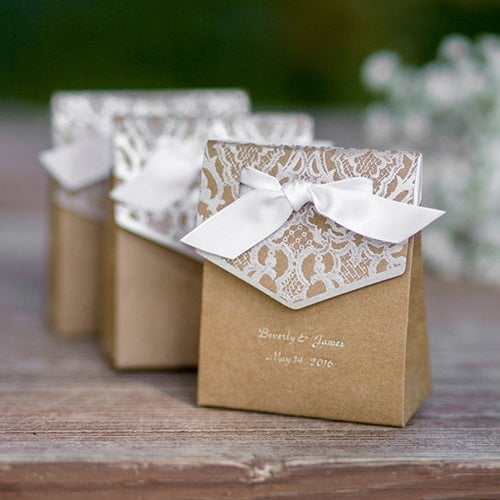 Personalized Vintage Tent Favor Boxes
Choose foil color and font style


"Rustic Romance" Lace Favor Box
White satin bow


Vintage Airmail Favor Box 
Slight assembly required

*
**********************
Gold Wedding Favor Boxes

Miniature Gold Chair Wedding Favor Box
With heart charm and ribbon


"Treasures" Gold Damask Wedding Favor Box
White satin ribbon attached


Confetti Gold Dust Favor Box
Personalization optional


Gold Glitter Favor Box
White satin pull


White and Gold Wedding Favor Box
Made of foil and cardstock


Gold Ribbon Favor Boxes
Can double as place card

*
**********************
Heart Wedding Favor Boxes

Acrylic Heart Box
With personalized ribbon


Purple Candy Gift Box
With satin ribbon

Pink Square Heart Box
Satin Ribbon


Miniature Silver Chair Favor Box
With heart charm and ribbon


Rustic "Hearts in Love" Wedding Favor Box
Twine bow attached to top


"Linked at the Heart" Ivory Box
Hearts on all four sides

*
**********************
If you're feeling adventurous and want to make your own candy favors to put in the boxes, check out this video tutorial on making your own chocolates!
Chocolate Wedding Favors
Other Wedding Favor Posts